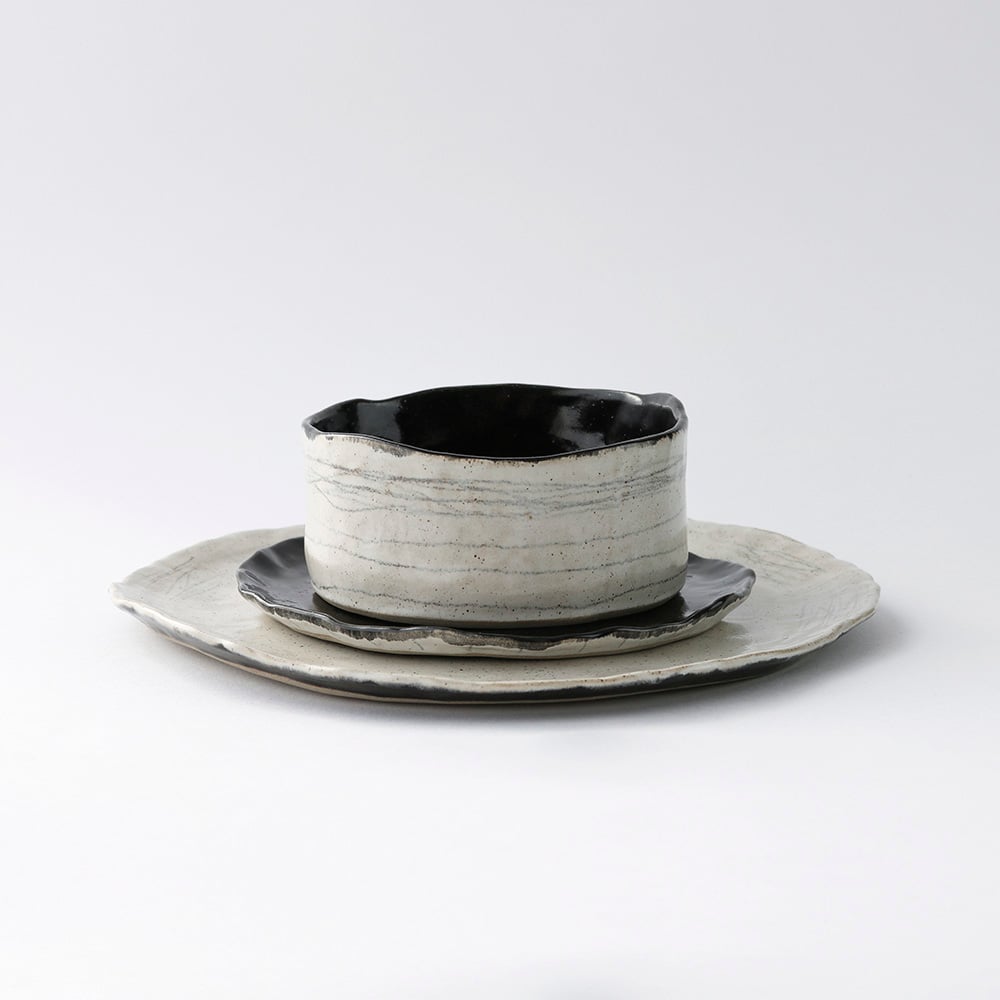 Lines Collection | Bowl & Plates | £40.00 - £45.00
LINES COLLECTION
A tactile and functional collection of hand-built ceramics reflecting a transitional phase in the artists life from Graphic Designer to Ceramicist.
Exploring mark-making through the relationship and contrast between rudimentary forms and contemporary design, we are reminded of the importance of balance between the slower lifestyle of the past and the demands and speed of the present.
PROCESS
Each design has been slabbed then pinched to shape and form with individual glaze work to finish where all pieces have been left with unique markings, made slowly and carefully by hand.
DESCRIPTION AND SPECIFICATIONS
Bowl, approx. 13cm diameter x 6cm high.
Side plate, approx. 18cm diameter x 1cm high.
Dinner plate, approx. 26cm diameter x 1cm high.
CARE | COMPOSITION
Hand wash is always recommended with handmade ceramics but, the collection is dishwasher safe and suitable for use in the microwave.
High fired stoneware.
ALL LISTINGS SHOWN & DESCRIBED ARE MADE TO ORDER AND ARE FOR A SINGLE PIECE ONLY
Please allow up to 4 weeks for your order to be handmade slowly and carefully, ready for despatch.